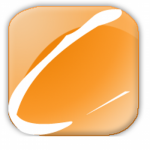 Through the use of mobile devices and a secure website, CompTracker® enables students, instructors, and administrators to track, manage and report competencies.
The NOCP Documentation Guidelines for P & C Competencies (Field) is a resource intended to provide guidance, clarity and examples of what good documentation is for each competency. These guidelines will benefit PCP students, Preceptors and Clinical Practice Educators alike.
The Paramedic Association of Canada created the National Occupational Competency Profile for Paramedics (NOCP). For more information on these competencies please visit the Paramedic Association of Canada website.
The following video provides a quick orientation on how to perform some basic tasks through CompTracker. The topics include:
Managing attendance and forms
Approval of competencies
Confidential Messaging